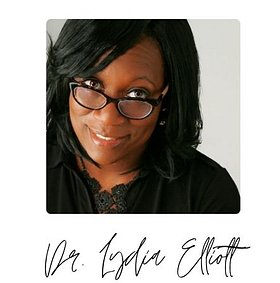 Listen to XLWN Featured Interviews
Bryan takes the backseat and let's God do the driving. The follow-up to Bryan's recent Billboard Top 25 hits "This Time" and "With Every Beat of My Heart" will appeal to all of your listeners. He reaches far enough to pull in youthful listeners but not too far to push their parents away.
Engage in this powerful interview as Bryan breaks down his love for the gospel and how it has shaped his ministry for more than three decades.
GRAMMY®, Dove®, and Stellar® Award-winning singer-songwriter, pastor, and independent Gospel Music Recording Artist Martha Munizzi is back! Munizzi, one of the most respected female voices in Gospel Music, is set to release her first album in over a decade, and her first single, "Glorious 2.0 (I'm Gonna Win)"is available everywhere.
Listen to this amazing interview that is sure to bring encouragement and joy to your ears.
Dr. San Franklin has has sung background, vocally arranged, recorded, and collaborated with music's top performers across multiple genres. She has stepped out front and into her season and flourishing musically with her debut album called THE FREE PROJECT. Recorded live in front of a standing-room-only, high-energy crowd in Nashville, San's album represents her vocal agility and significant anointing.
Take time to listen to this interview that will warm your heart and bring joy to your soul. Dr. Franklin did a phenomenal job sharing her passions and victories with conviction and grace.
Co-Pastor Beverly Crawford
Co-Pastor Beverly Crawford is a gospel vocalist best known for singing with the New Life Singers on Bobby Jones Gospel on the Black Entertainment Television (BET) and for having well-known songs such as "Praise Jehovah", "Run to the Water", "He's Done Enough", and most recently "It's About Time For A Miracle" (Wikipedia).
Learn more about the journey of Co-Pastor Beverly Crawford and how she overcame personal challenges and gained victory in her music and ministry.
Lamar Campbell & Spirit of Praise, founded in 1995, has recorded six Stellar nominated CDs. Lamar is committed to delivering music that helps put people in relationship with Jesus Christ. HE'S MORE THAN THAT is the lead track on the NEW Lamar Campbell and SPIRIT OF PRAISE project released late summer 2020.
Listen to this powerful interview with Lamar Campbell as he discusses the positive impact of gospel music in other countries.
Interviewer
Meet Dr. Elliott, founder and owner of XLWN Now Media, LLC.
Dr. Elliott earned a Doctorate of Education in Educational Leadership with a specialization in Curriculum Instruction. She brings more than 20 years of radio talk experience and she is passionate about connecting listeners to Christ through the declaration of the gospel.
In recent years, Dr. Elliott interviewed notable and Grammy Award winners and nominees along with inspiring artists who are aligned to the station goal of sharing the gospel of Christ. Enjoy these candid interviews that explore the artists' accounts of the role gospel music played in their lives and the future state of the gospel industry.